Intelligent Diffuser Negative Ion Air Purifier-Jazz White
QS-189
Original Price:

NT$ 5980

Price:

NT$ 5980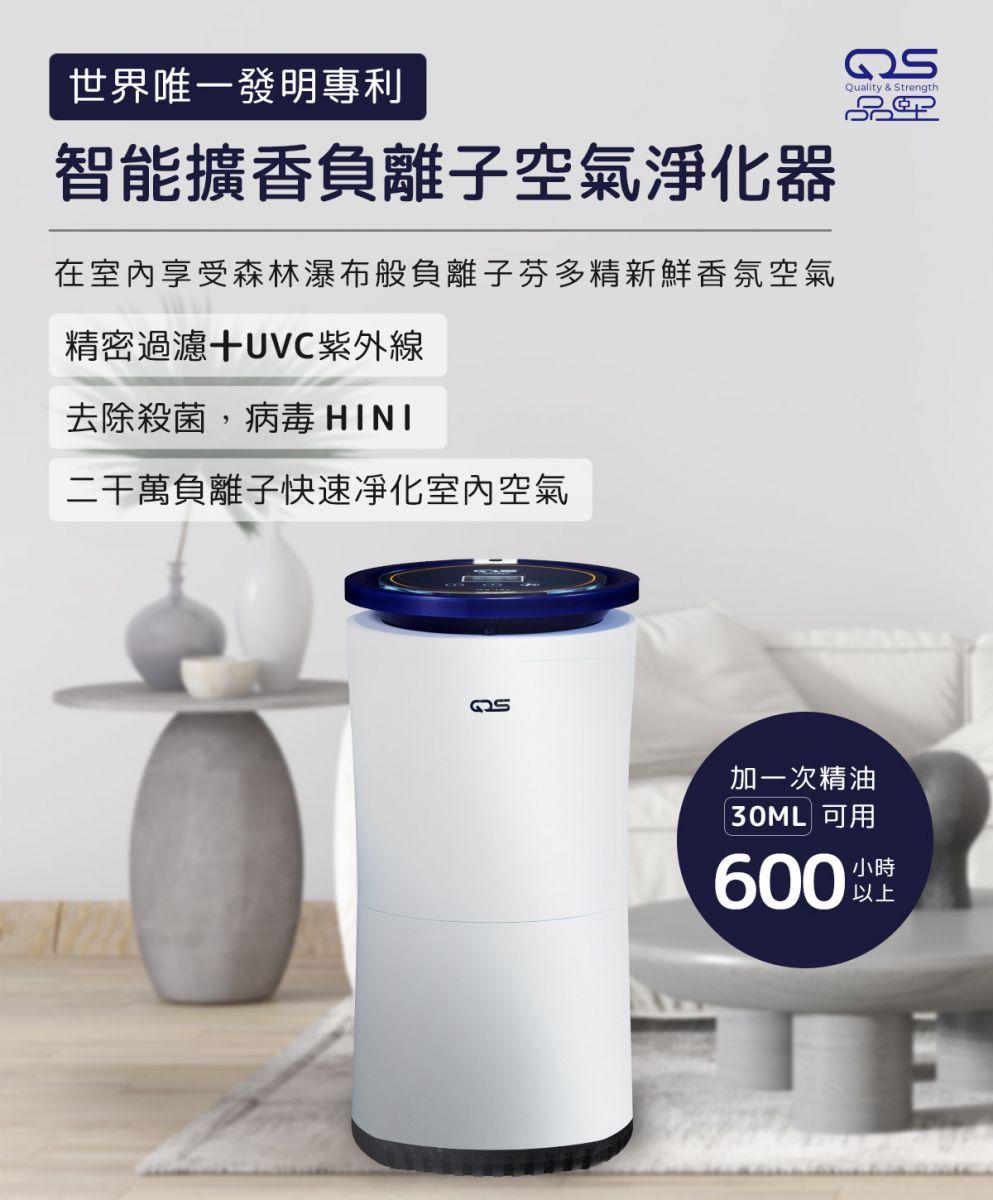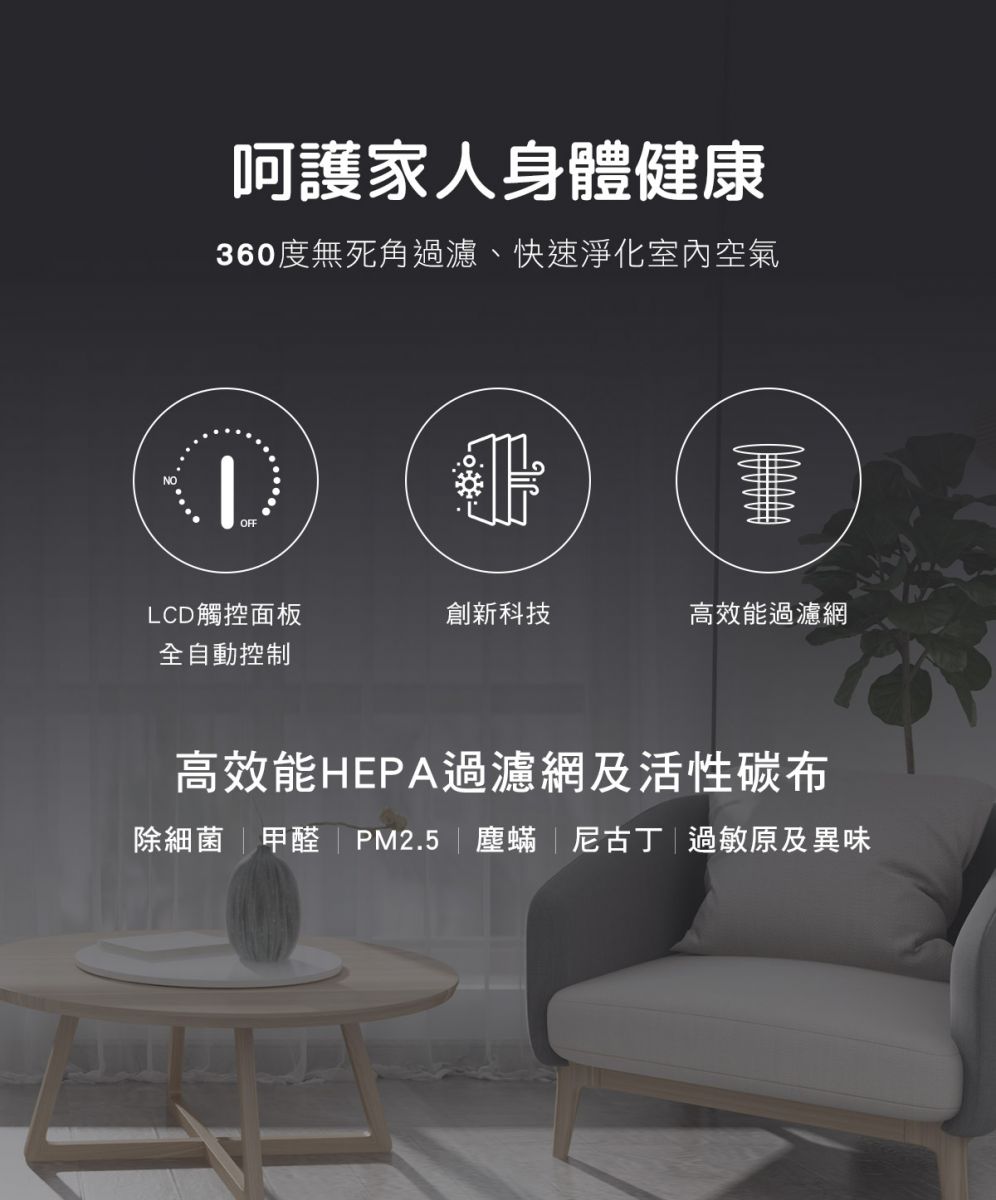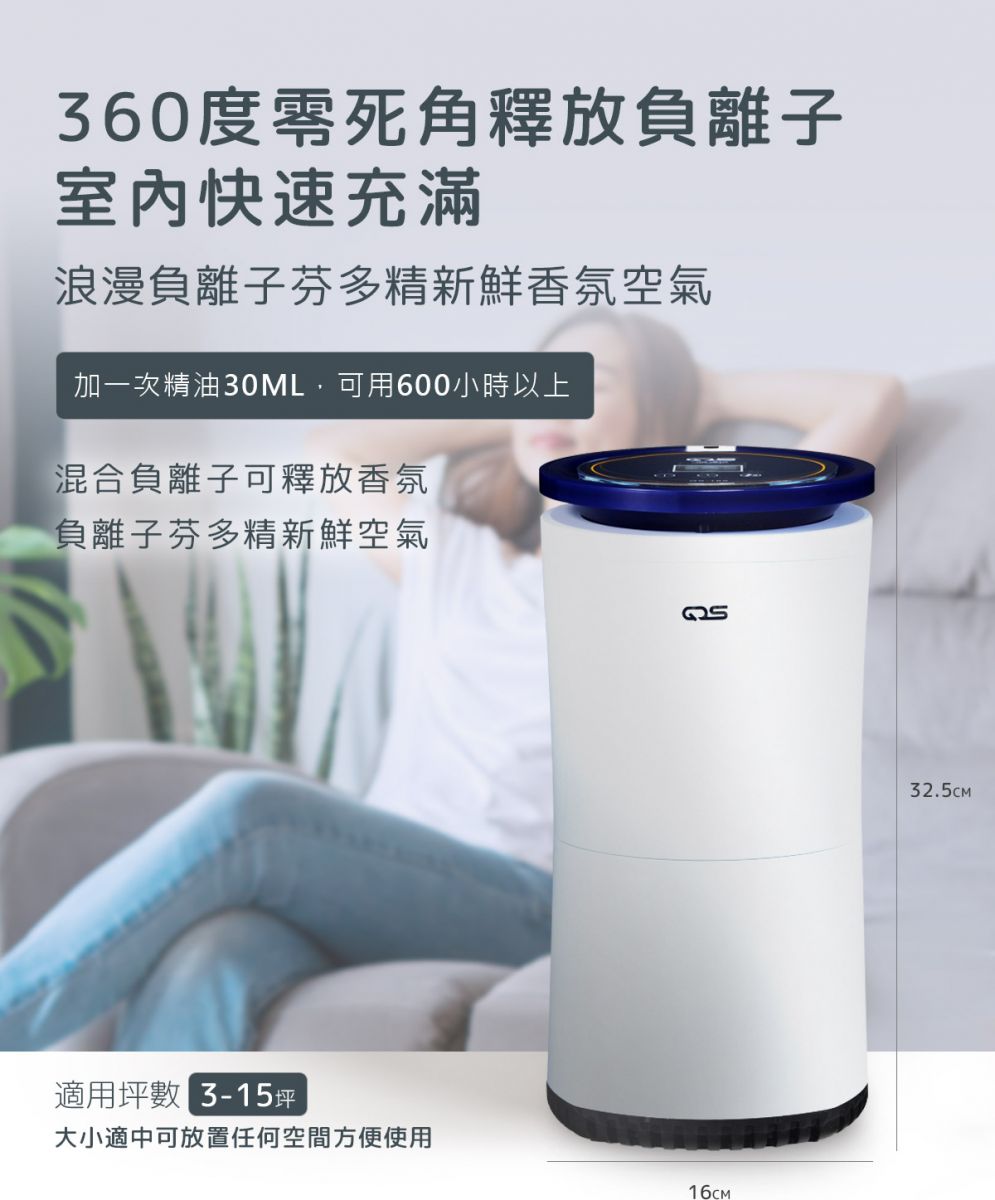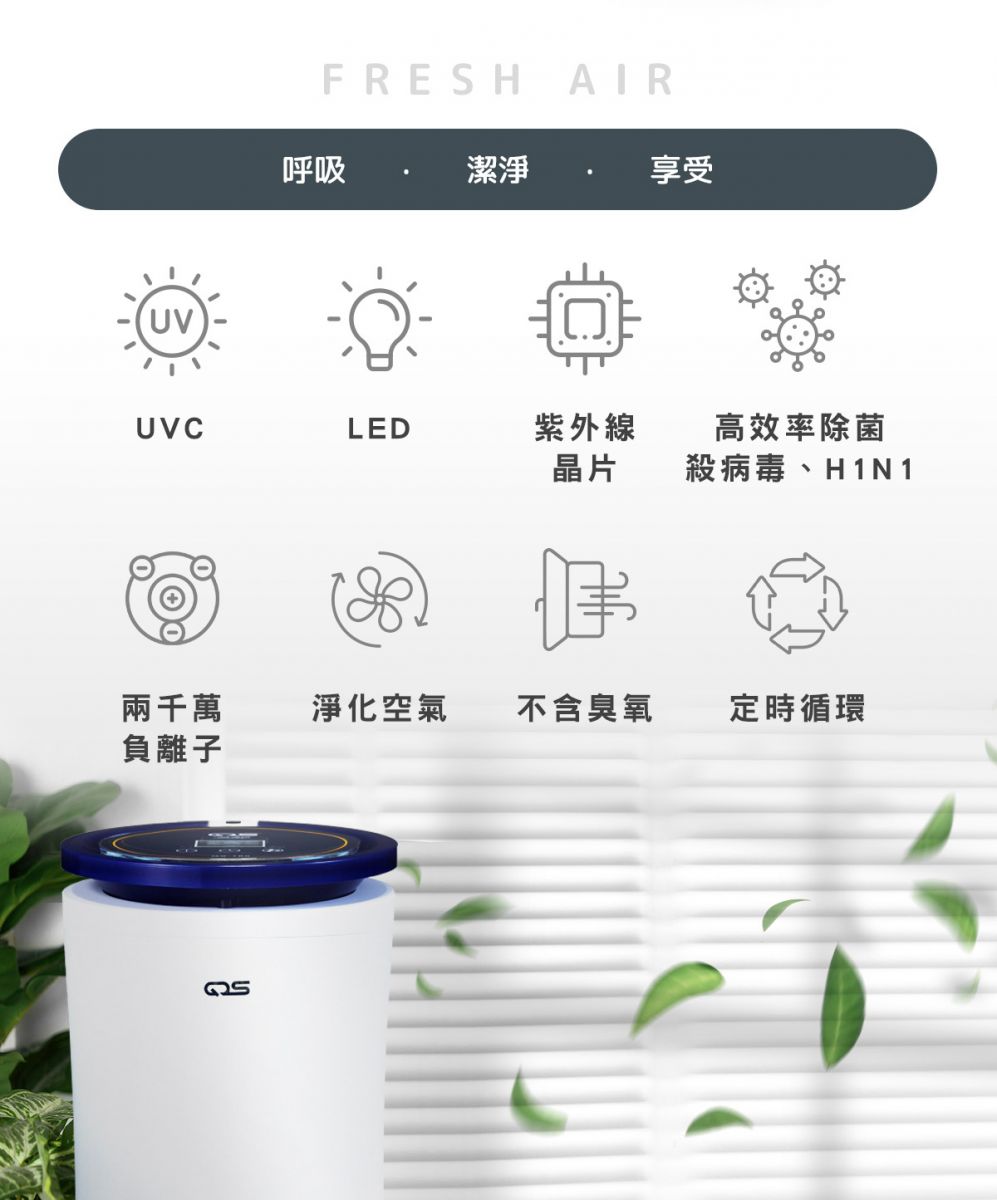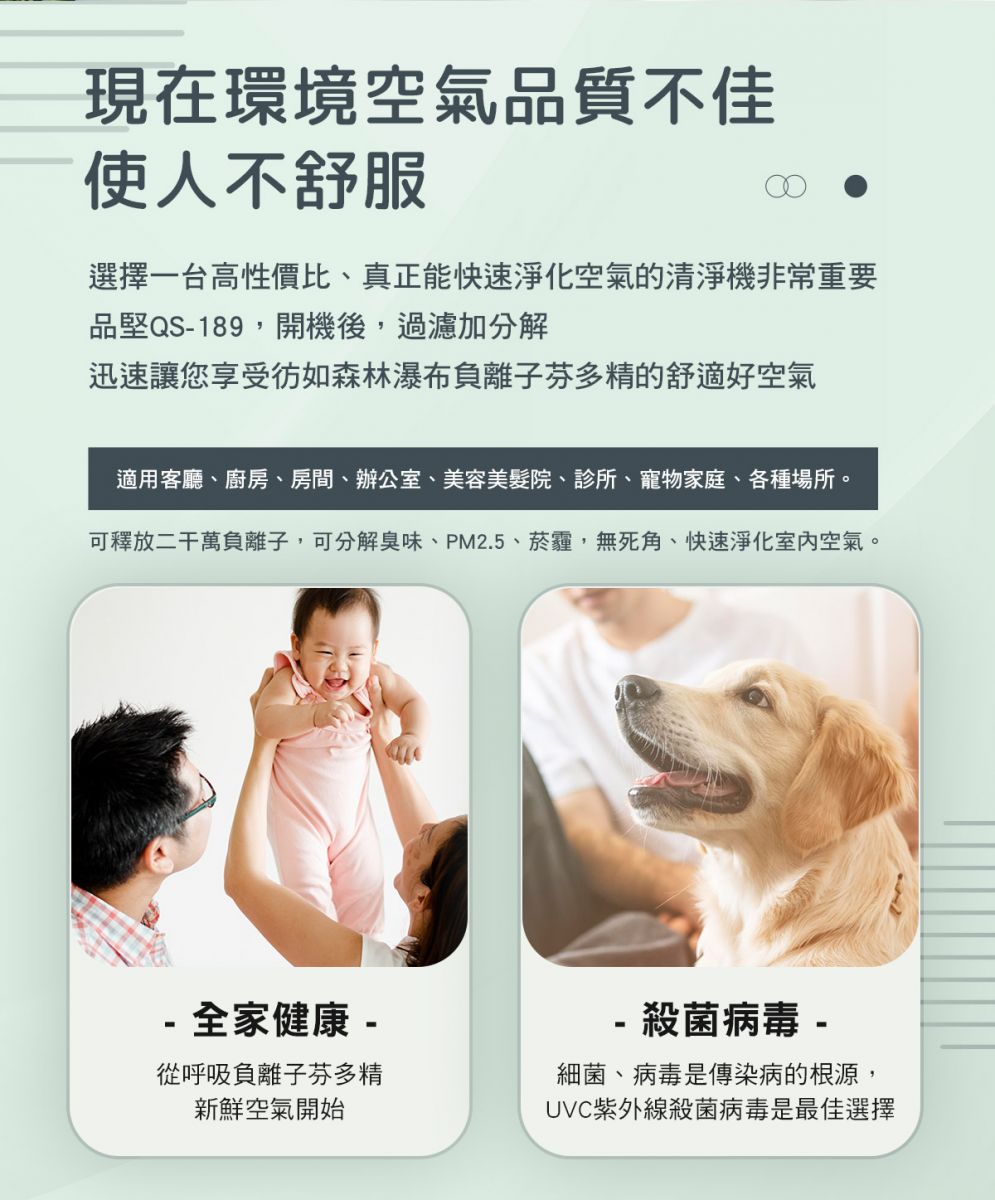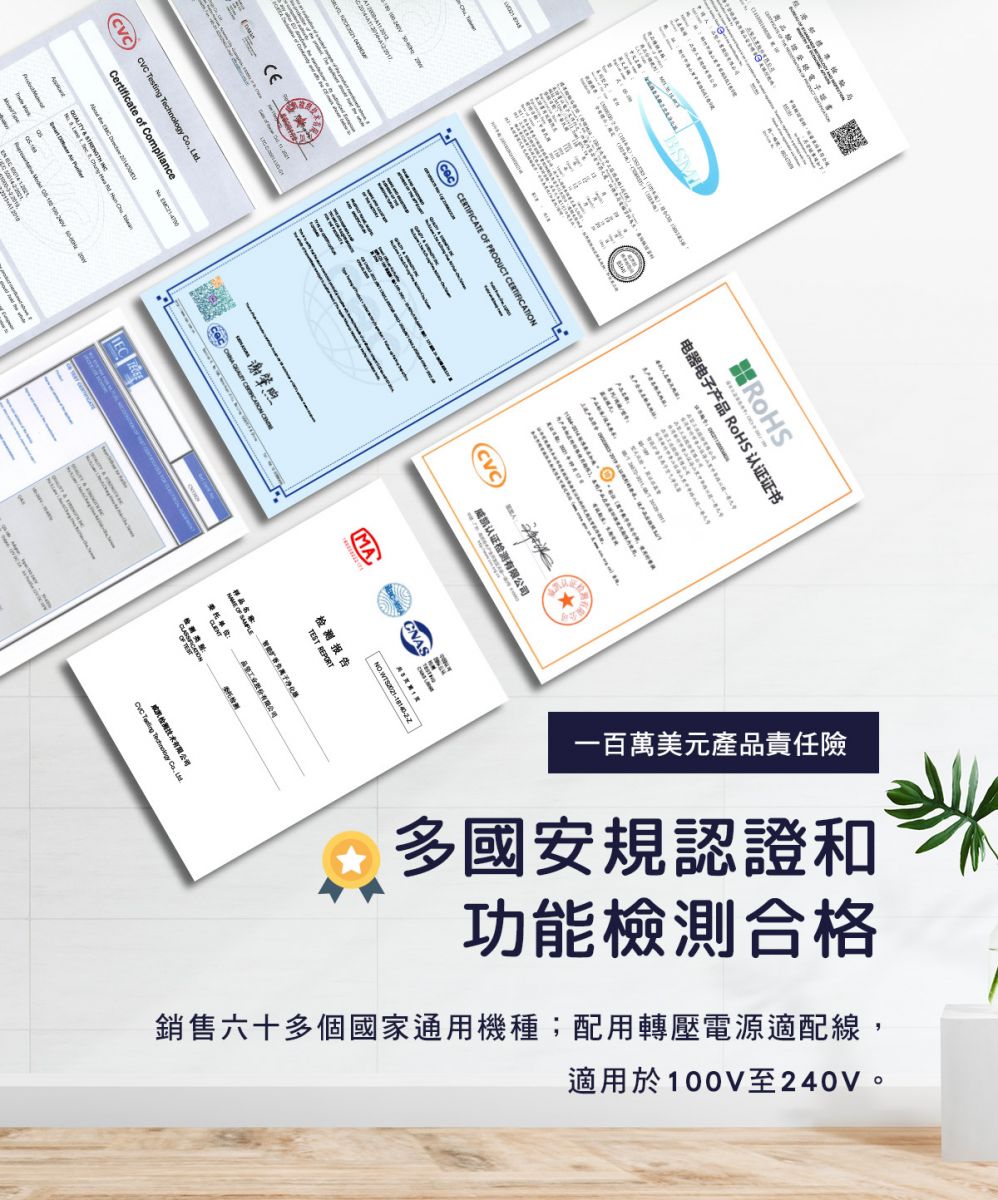 Description
1. Microcomputer LCD touch panel, fully automatic control.
2. High-efficiency filter and activated carbon cloth can remove bacteria, formaldehyde, PM2.5, dust mites, nicotine, allergens and odors.
Innovative technology
1. UVC, LED, ultraviolet chip, high efficiency sterilization, virus killing, H1N1. 2. It can release 20,000 negative ions, can decompose odor, PM2.5, smog, filter 360 degrees without dead ends, and quickly purify indoor air.
3. Add 30ML of essential oil once, it can be used for more than 500 hours, mixed with negative ions can release fragrance, negative ions Fendol extract fresh air.
4. The air purifier with filtering and decomposing is more than ten times faster than the general filtering air purifier and has more efficiency.
5. In the room, you can enjoy the fresh air of negative ion Fendor essence that is better than the forest waterfall.
6. Applicable pings are three to fifteen pings (9.92~49.59 square meters).
7. Suitable for living rooms, rooms, offices, beauty salons, clinics, pet shops, and various places.
8. Air pollution, virus infection, changes in daily life, tension in life, disrupts the relationship between people, makes people anxious, irritable, irritable, depressed, and produces family storms. Products can be used to relieve mood, anxiety and reduce irritability Mood, improve sleep.
9. Multi-national safety certification and functional testing are qualified, one million US dollars product liability insurance, and can be sold in more than 60 countries common models.
Specification
Equipped with a conversion power adapter cable, suitable for 100V to 240V.
The filter has an energy efficiency of ten months and has a reminder function. It is easy and convenient to replace the filter.
Product color: jazz white, diamond blue, macaron green, rose gold (additional price)
Illustrate
@According to the provisions of the Consumer Protection Law, the company provides a 15-day product hesitation period, but the hesitation period is not a trial period. If you need to return or exchange the product, you must keep the product in a new state (the main body of the product, accessories, internal and external packaging).
@This product is sold ((unpacked)) as it is used. If it is not the product itself, the new product is faulty and defective, and it cannot be returned or exchanged. If the customer insists on returning the product, the return must bear the refurbishment fee when the product is in a complete state.