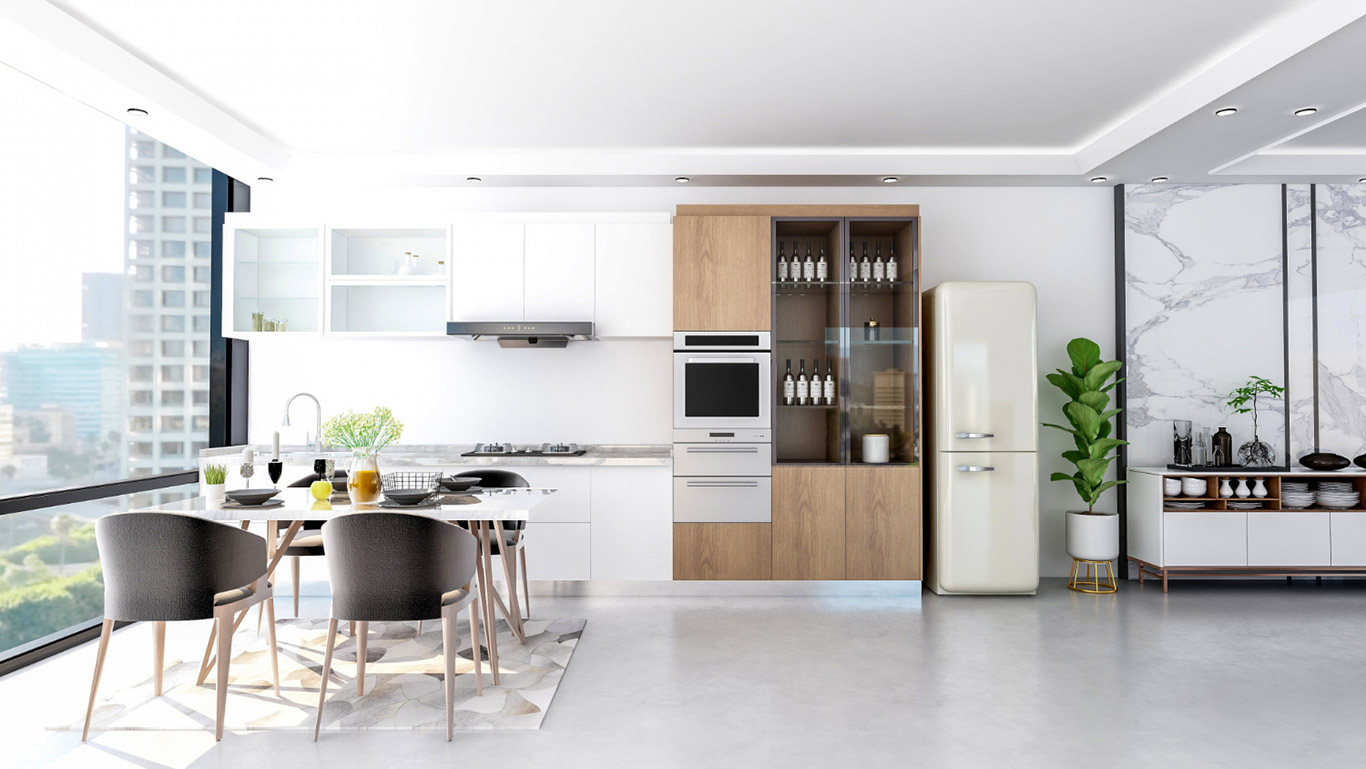 Quality First, Credibility & Reliability, Innovation, Customer Satisfaction
Founder's Retrospect
Quality & Strength Inc., or Q&S, started out with just over 20 employees. And now, with a workforce in the hundreds, it has annual turnover of more than NT million, surging from slightly over NT million of the early days. Regardless of economic ups and downs, it has maintained annual growth in excess of 30%. These have been accomplished as Q&S has continued to adapt and innovate over time—from R&D, marketing and quality control to on-the-job training. It's a discipline shared by every employee.
Innovation & Competitiveness
Dedication to R&D and technological competence is crucial to a company's sustained growth and ultimate success. We set aside about 5% of revenue as R&D spending each year. We also join the Industrial Technology Research Institute and University in collaborate projects. To better meet the needs of both retail partners and consumers, we are keen to respond to changes unique to specific clienteles from one regional market to another.
Quality Management
Q&S adopts a quality management policy that underscores facts and details. Precision is considered equally important for both components and final products. The same emphasis extends further to its suppliers; they are required to meet equally stringent criteria in production efficiency as well as product quality. Q&S's striving for immaculate quality is best illustrated by its having won all the major international quality licenses and certificates—GS, CE, UL, SGS, and more. Above all, Q&S is an ISO9001-certified companyand has already secured SGS audit evaluation.
Professionalism & Environmental Awareness
Q&S has a complete lineup of production equipment. This includes top-of-the-line computer-controlled injection-molding systems and various CNC machines that are used in developing a broad variety of key components. It is made a point that all plastics adopted conform to the European Union's Restriction of Hazardous Substances directive. Meanwhile, only materials certified by the U.S. National Science Foundation are used in making drinking-water filters. In the warehouse, special care is taken not to pollute the environment. With sustainable development as its hallmark, Q&S is committed to offering wholesome, environment-friendly and professional products and services.
Global Sales Network
Backed by its wide range of custom-made products designed for different market segments, Q&S has come to build a global market spanning more than 30 countries. Besides, we import and represent famous products of the world. It is a solemn pledge for Q&S to provide its clients with direct and efficient services. Customers are constantly given top priority; consumers always come first. Over the years, this dedication to customer satisfaction has won it reputation as a trusted partner far and wide. The company constantly keeps in touch with customers about topics of mutual concern,
In an increasingly competitive global market, Q&S believes that "quality, creditability and reliability, innovation, and customer satisfaction" are the cornerstones for any company to rise above rivals. It is also our belief that the brightest future awaits whoever is ready to stick to innovation through R&D, pursue continuous quality enhancement, and meet and exceed customer expectations.
History
1987

Q&S was established as a maker of Home appliances and drinking-water filters.

1990

Automated production lines were installed to improve product quality and increase output so as to better serve European and U.S. markets.

1995

A food processor with a capacity for 30,000 to 38,000 revolutions per minute was introduced to commercial use juice, milkshake, ground powder, sauce, salad, and more.; it was meant for the world market

1996

Plastics, injection, molding, and motor factories were set up. An R&D division was initiated to develop proprietary components and molds. The integration of production procedures brought about unified production, in turn helping the company further upgrade product quality and attain timely deliveries to customers.

1998

Q&S adjusted its business model to adapt to a fast-changing world economy. As retail channels became increasingly diversified, the company came up with a complete range of products to cater to direct vendors, multi-level marketing retailers, TV shopping channels, exclusive shops, show rooms, an more. Q&S became Asia's largest supplier serving such retail outlets.

1999

The company's multi-function high-fiber food processor and drinking-water filter became instant hits after having made their way to the local TV shopping channels,

2000

A reengineering strategy paid off as Q&S became a dedicated supplier that serves all sorts of retail channels. Construction began on the company's new headquarters building.

2001

Q&S moved to the new six-story headquarters building, which has 8,000 square meters of floor space, on Chunghua Road, Hsinchu.Taiwan Its sixth floor was set aside as a show room and education center.

2002

Business expanded further as growth at the emerging BRIC economies quickened. Q&S products were sold to more than 50 international clients across over 30 countries.

2008

As a testimony to its pursuit of sustainable growth and excellence, Q&S became an ISO9001-certified company.
Home Appliance Manufacturer
Quality & Strength Inc. has been specializing in producing Home Appliance and Water Filter for over 23 years, providing Convection Oven, Auto Electronic Steamer, Air Purifier, Water system and Filter Cartridge with superior quality. In addition to Water Filter, we also supply Shower Filter, Basin Filter and Infrared Porcelain Crystal Wok with competitive price. If you are searching for reliable Infrared Gas Stove, Electric Blender, Master Filter, Bathroom Faucet and Filter Cartridge Manufacturer, please do not hesitate to contact us.